Regenesys Business School, South Africa
Twenty-one years and counting, over 200 000 students trained and currently placed in more than a thousand of the world's most reputable organisations. Regenesys has proven to be one of the fastest-growing and leading institutions providing management and leadership development skills in the world. Regenesys approaches education holistically – intellectually, emotionally and spiritually-delivering learning programmes that inspire and transform not only the minds but the hearts and souls of our students. We strive to develop positive values, attitudes, and behaviors required for achieving success in a rapidly changing global environment, putting the human into technology while at the same time using modern technology to create better humans. Whether in the classroom or during other engagements, our watchword is excellence: always reaching for the highest standards of quality and service delivery that every student, staff member, and all other stakeholders deserve. At Regenesys, we assist individuals and organisations in achieving their goals by enhancing their management and leadership potential. Our ultimate goal is to awaken the potential lying dormant in individuals and organisations.
We focus on uniting emotional intelligence (EQ) and spiritual intelligence (SQ) with intelligent quotient (IQ) and Physical Intelligence (PQ) such that the organisation reflects the attributes of highly conscious and effective individuals on its path towards growth and success. Regenesys develops analytical thinkers, problem-solvers, emotionally intelligent, and value-driven leaders that can operate successfully going into the fifth Industrial Revolution – and well beyond. We explore cutting-edge management theories and models from local and global perspectives to complement individual leadership development processes, continually focusing on harnessing entrepreneurial skills for the possibility of creating sustainable new ventures. Our programmes generate new options for career advancement, wealth creation, and the expansion of your sphere of influence. Regenesys is a hub for shared experiences, a place where theoretical learning meets practical application, where students network with business leaders, entrepreneurs, and government leaders as they endeavour to grow in their careers. As global thought leaders with campuses in the heart of Sandton, Lagos, and Mumbai, we do not just instruct and train, we develop astute business leaders with a passion and sense of responsibility to holistically manage people, profit, and the planet in a creative and sustainable manner.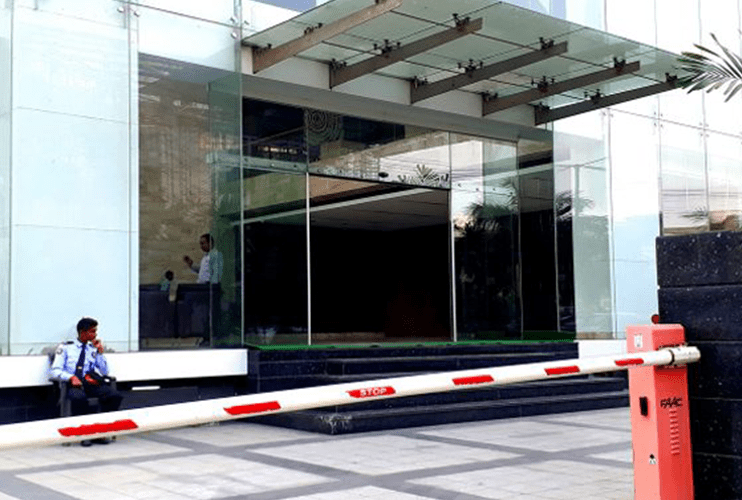 Our Subsidiaries
Regenesys launched a subsidiary in Mumbai, India in 2013. Regenesys India offers a range of programmes such as executive programmes including a postgraduate programme in digital marketing; the International Management Development programme where students are exposed to global management and leadership trends, top international faculty and companies; and a Work Readiness Programme involving CV preparation, professional presentation and business writing skills, and professional conduct in the workplace. A vast array of customised executive development programmes and short courses are also delivered to reputable organisations across the country. Regenesys India stands apart in integrating cognitive, emotional and spiritual elements into management and leadership training.
We deliver life-changing business education to thousands of people through a massive global philanthropic initiative. The Regenesys Foundation is the philanthropic arm of Regenesys Business School. The foundation awakens human potential and empowers qualifying students to contribute to making the world a better place. It promotes and provides free global access to business education, supports entrepreneurship, and contributes to job creation and economic development. The foundation is a registered non-profit company [NPC] in the South African jurisdiction. It is governed by an independent board of trustees who hold senior roles in leading private and public organisations. The Foundation is supported administratively by Regenesys Business School.