The availability of education loans has become a necessity for most students, especially those aspiring to enroll in top colleges in India or abroad. At Regenesys, we understand the need for financial support and have engaged with education loan providers so that financial reasons never hold back your career growth.
Students who aspire to be a part of Regenesys Business School can therefore apply for education loans from several reputed financiers in India like,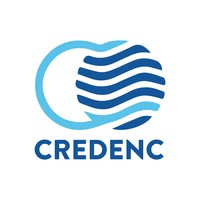 PROCESS FOR LOAN APPLICATION:
Applying for a study loan can be an easy process if the following steps are followed*:
Step 1: Finalize the course or programme you plan to pursue
Step 2: Ascertain how much financing you need
Step 3: Identify the co-applicant or guarantor
Step 4: Check and assemble the documents required (this would depend on the bank)
Step 5: Submit the application form, duly filled in and complete in all respects
Step 6: Apply for the loan well in advance, to ensure timely disbursement
*If all conditions as per the education loan procedure applicable in India are met.
DOCUMENTS REQUIRED FOR EDUCATION LOAN:
College admission letter
Fee Structure
Student KYCs
Student Academics – mark-sheet & certificate (Xth, XIIth, Graduation)
Student Parents (both Father & Mother) KYCs
Relationship proof with financial Co-app
Ownership proof (Electricity/gas/water bill)
Financial Co-applicant docs (having income source)
KYCs
Last 6 months bank statement
For salaried – Last 3 months' salary slips, last 2 years FORM 16/ITR
For self-employed – last 2 years ITR with computation, Balance sheet, PnL statement
For more information or help Please Contact our Finance department at sheetalm@regenesys.in